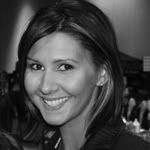 Elisabeth Nuesser, Founder and CEO
Elisabeth created the idea of Fight Chix in 2006. Fight Chix was born from her love of mixed martial arts and realizing the lack of quality clothing choices for women. Today Fight Chix is a movement to Empower Women Worldwide. Elisabeth has been living the lifestyle all her life by facing every challenge head on. She is the only daughter with six brothers and was a single mother for six years. She has always had an entrepreneurial spirit. Her passion and focus continues to inspire more and more women to make their voice echo and be heard by millions.

Jacob Nuesser, Co-founder and Creative Director
Jacob has studied martial arts since he can remember and when MMA started it was a natural progression. His goal has always been to combine his passion for martial arts with his talents in design. Jacob is responsible for all the creative work done at Fight Chix. Jacob has insane competitive drive combined with a laid back attitude that is the perfect balance for Fight Chix.
Tamara "Miss Rara" Suguitan, Spokes Model & Brand Ambassador
Tamara has been an incredible voice in the MMA world. A regular contributor to mixedmartialarts.com's underground forum, she has been dubbed the "Queen of the UG." Tamara is the best thing to come out of Stockton since the Diaz brothers and equally as tough, but way more attractive. She is also the co-founder of IMMAE and has always been a strong woman in the mixed martial arts community. She embodies everything Fight Chix stands for – Strong, Sexy and Empowered!